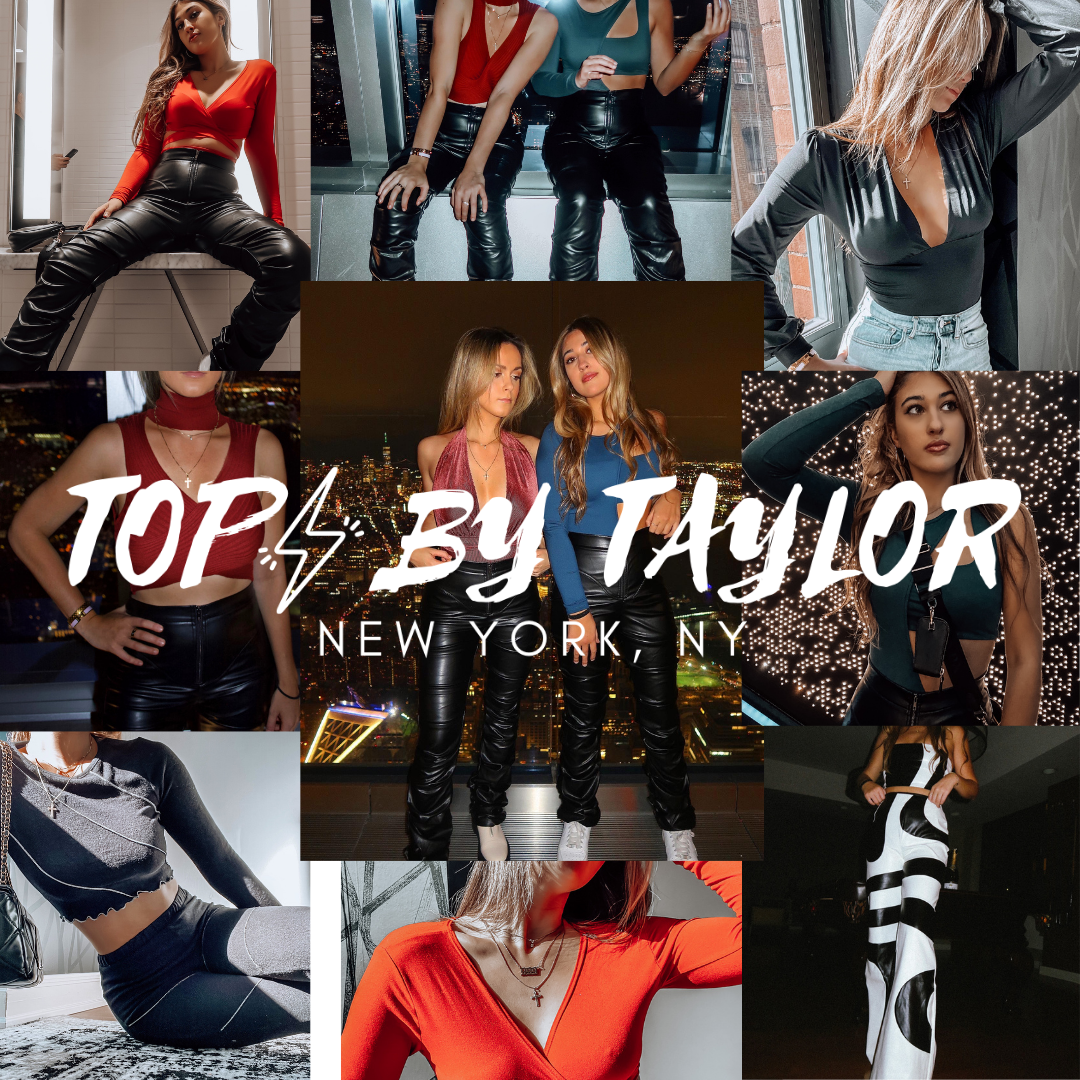 THE COMPANY
Tops by Taylor is a company inspired by New York City and its electric energy. New York City is a trend setting city and Tops by Taylor is a trend setting company. We sell tops in minimal quantities that are constantly refreshed. The Tops by Taylor Queen Baddie is for the girls and she is always empowering other women. She expresses her personality and confidence through her own definition of style. She is sexy. She is bold. She is independent and unafraid to take risks. She works hard and plays harder. She is always down for a spontaneous night, embraces adventure, and is stylish while doing it. 
THE STORY | ABOUT THE OWNER
It all started in sixth grade when I found out I had scoliosis and unfortunately it was not a mild case.  My spine was curving as I grew and in order to halt its progress I was required to wear a hard plastic back brace twenty hours a day until puberty was over. As a young vulnerable teenager, I was ashamed and chose to keep my brace a secret. This meant wearing baggy t-shirts everyday as my disguise. During this period, I started dreaming about all the cute tops I wanted to wear but could not. I felt so confined and restricted in terms of my movement of course and my style. When my growth plates finally closed there was no more brace and let's just say I went crazy with wearing all the clothes I ever wanted. Two years later I found myself applying to the best fashion business school in the world... the Fashion Institute of Technology in NYC. I found my calling and to my surprise, I got in! Of course I went and studied Textile Development. Through my education at FIT and several internships and jobs in the fashion industry in NYC I knew I was ready to go after my dream. I always knew I would be a business owner. I did not expect it to happen this fast, but I had a lightning bulb moment.
---